Yep, you read that correctly. I said FREE... as in free Christmas cards. It's easy & you can do it too! Just head on over to
Shutterfly
& fill in
this form
. Then all you have to do is wait for the email, and write a blog picking your favorite cards. Easy, right?! I thought so too!
This year I was really excited about doing Christmas cards with the hubby because he was deployed last year. I didnt put up a tree, or decorate. I just wasnt in the mood to do all that for just me. This year we've already started talking about where to put the Christmas tree, and which decorations to get. I'm very thankful to have him to help me address Christmas cards this year.
I have family scattered all over the continental US, and I don't get to see them very often, especially since I've been in NC. The Shutterfly designs I liked the most offered spots for multiple pictures. This way I can showcase a few pictures to my family members all on one card. I can not wait to get these cards started & sent out. I think everyone is going to be very pleasantly surprised when they find these in their mailbox.
Let me know which one you like the best & help me narrow it down. I love them all so much that I don't think I can do it on my own!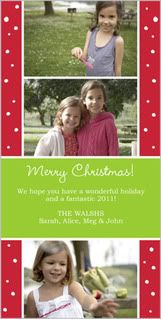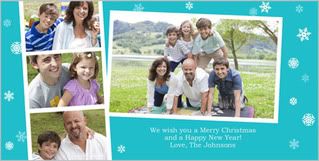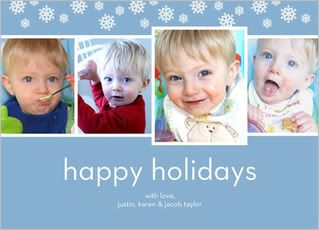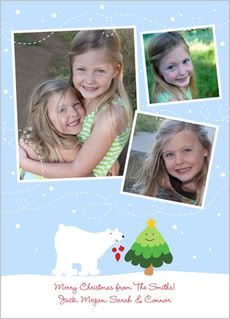 This one is my favorite... I think. lol. Polar Bears are one of my favorite animals!
I think I'm also going to start a
photobook
as a gift for my hubster since I don't have time to scrapbook, and my mom has been asking for some pictures of us & the pups, so I might make her a
calendar
with my very own pictures on it :)