I will start by saying that I have NOT fallen off the face of the earth. Thursday the hubs finished up his second school in the past 3 months, and came home. We ended up with a snow day, so he joined me at work for lunch. Friday the kiddos had a half day, and we got to leave right after they got on the buses, instead of staying until 3 like we normally do. The hubs treated me to a dinner & movie night. We spent the rest of the weekend pretty much sick in bed. He brought home some sort of icky sickness from being in the field w/below zero temperatures.
Friday was also the last day of one of my all time favorite kiddos (I know I'm not supposed to pick favorites, but let me explain) She is one kid that comes in to school every day happy, and ready to learn. She's polite, and a total individual. I love that about her. She might look like she is wearing the craziest outfits, but if you look closely, they all have plaid or flowers and all of a sudden the outfit makes sense. She marches to her own beat, and I think she's a very cool little girl. Every day at lunch she would make this big production about reading the notes her mom would send on her napkin each day, and I would always make a big deal out of it as well. In my Christmas present she had written me a weeks worth of notes in a hand painted box (among other awesome homemade gifts). I about broke down in tears right there. It was so sweet and sincere. I will really miss her!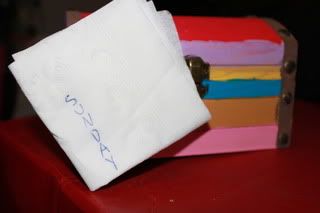 Monday we were supposed to be off from school, but they school board decided to use that as the make-up day for the snow day we had. I guessed I'd have maybe 10-12 of my 16 students at most since most of them are Army families, and would be traveling to see family. Plus, they also voted to make it only a half day. I ended up with 6 kids who actually showed up... one if which left after about 2 hours, leaving me with 5 students. Thankfully, me and 2 of my BFF's at school had decided to pool our classrooms to watch Christmas movies, make ornaments, eat leftover Christmas party food, and play pin the nose on Frosty. It was nice for my 6 kiddos to be able to hang out with the other classes and not feel so lonely.
This week has been spent cleaning & getting the house ready for Christmas, taking the pups to the vet, and finishing up my Christmas shopping. I finally have everything ready. This year we are having to do Christmas tomorrow, instead of actually on Christmas day because the hubs has duty all day on the 25th. We were just planning on having dinner and opening presents, so I guess it's not really a big deal to do it a day earlier... but I am still bummed that I will be spending Christmas day all alone. Thankfully my parents will be coming on the 26th for 5 days, so I will have that to look forward to :)
And now, as promised... a picture over load :) I've mentioned a few times that I like to think of myself as pretty artistic. I've worked with a whole lot of mediums including ink, clay, charcoal, photos, colored pencils, etc. While cleaning I came across my portfolio from my senior year of high school, and I thought I would share some pictures with my lovely followers. The pictures of the art aren't the best, but I was trying to get them taken quickly so that I could get back to getting my house together before my parents arrive... without further ado... some of my ART :)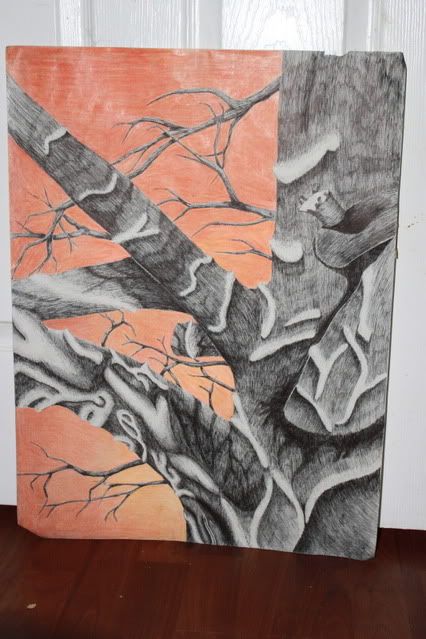 Ink tree & colored pencil background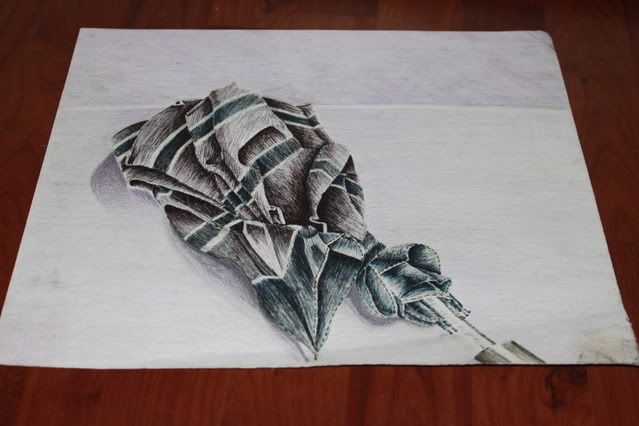 Ink umbrella w/colored pencil accents & background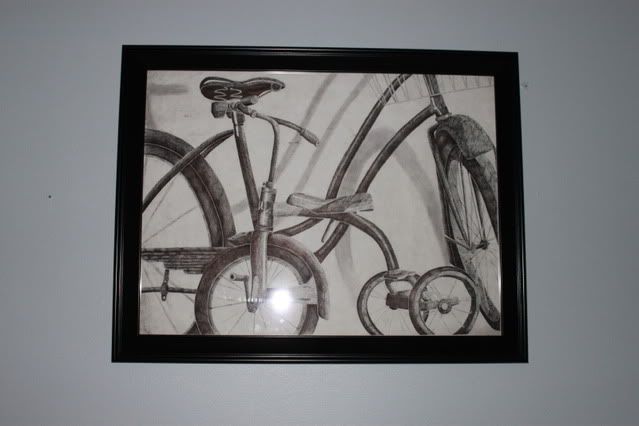 Ink bikes... This one is one of my favorites.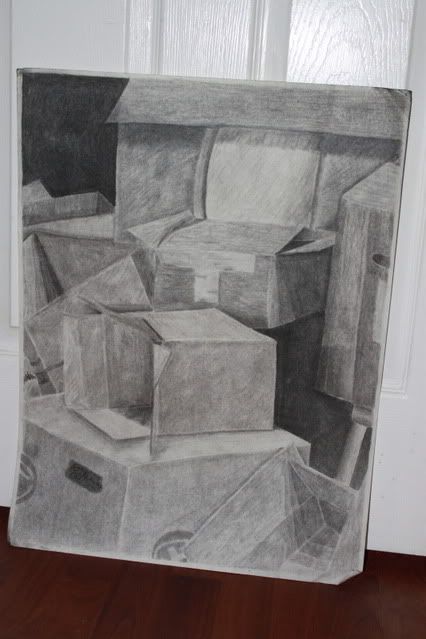 Moving boxes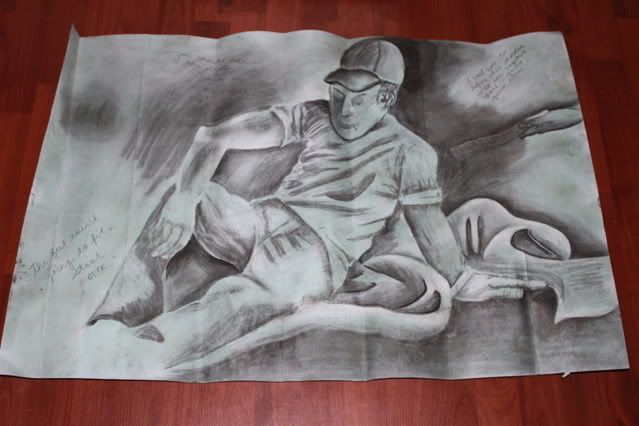 Don't mind the face... we only had maybe 10 minutes to do each of these figure drawings. On the sides I've written down little comments that my teacher was making as he walked around to be cheeky. lol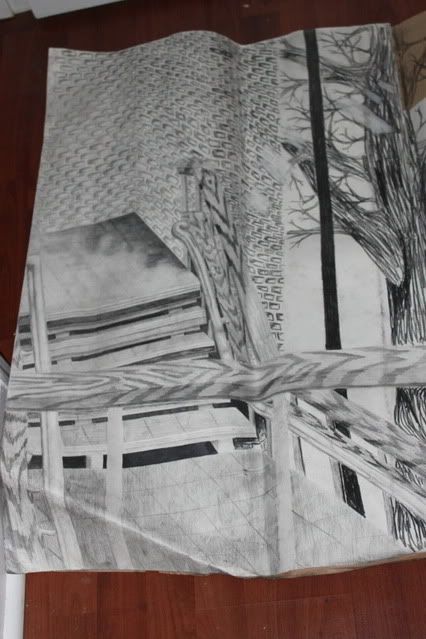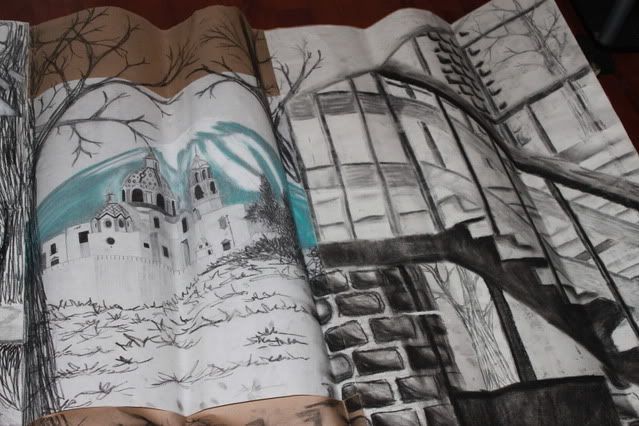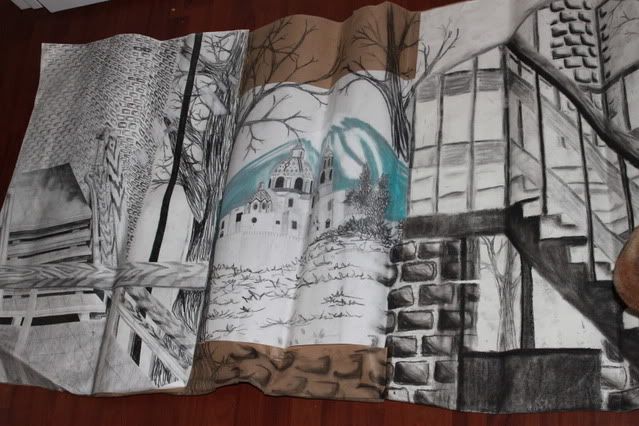 This one is actually 3 pieces that we had to put together. It's part pencil, part charcoal, and some pastels. The project was to take the two stairway pieces and the architecture that we drew from a magazine picture (the center piece)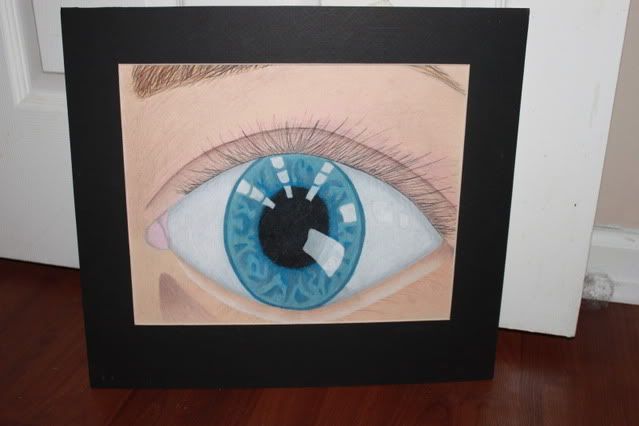 Love the florescent classroom lights that were reflected in my eye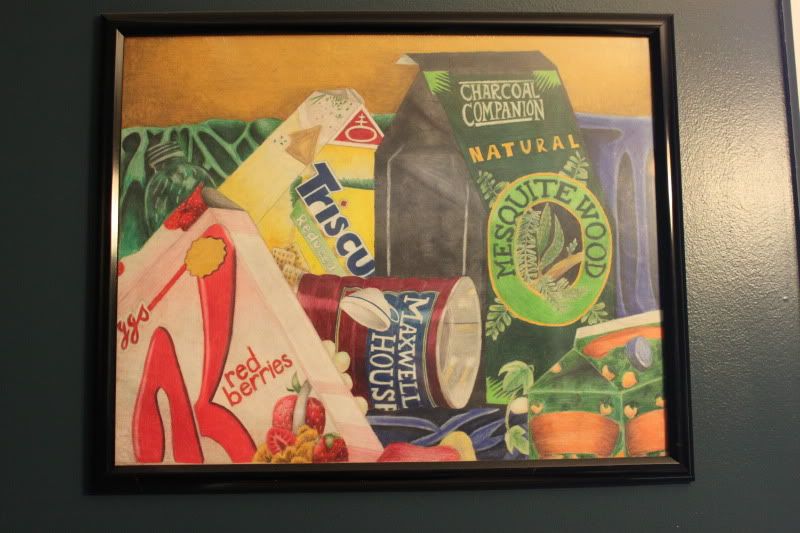 Excuse the poor quality, I couldnt get a good picture without the flash showing up
A still life I did on a spare piece of mounting board
I did this in maybe 8th grade? Dunno how it got into my portfolio, but it's kind of cool :)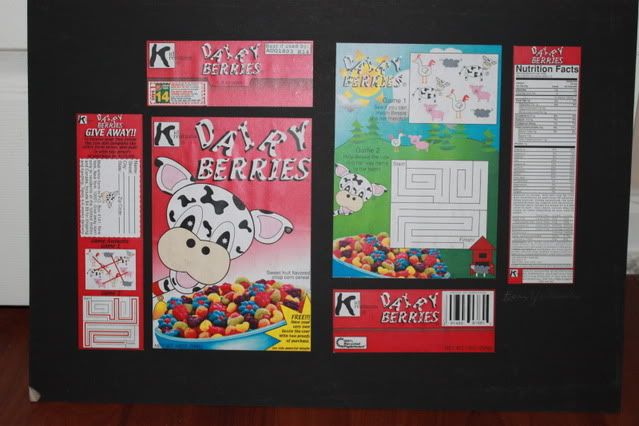 Aside from the cereal picture, and the Betty Crocker coupon on the flap, this cereal design was made 100% by me using Adobe Illustrator... bar code, nutritional facts, lettering, all of it... It was a lot of fun, but Graphic Design isnt my favorite medium.