I'm following quite a few blogs about ladies who are right in the midst of wedding planning. Although I love reading about other people's weddings, that was not what I would have wanted for myself. I have bad anxiety laced with OCD and if someone would have done something that made my strategically planned wedding not quite perfect, they might not have lived to see another day. Plus, I'm a simple country girl, and wearing a $3,000 dress did not sound like a good idea to me.
I always used to tell my friend, who I lovingly call my partner in crime, that she would some day get a call from me in Vegas. I think getting married by Elvis is a hysterical image. We didnt get married in Vegas by Elvis, don't worry. We got married in the court house here. We sat with a bunch of other military couples in a waiting room. As one couple was called into the next room, they were replaced by another couple also looking to get married that day. They called us into the little "chapel" for a maybe 10 minute ceremony. It was way easier in my eyes to do it this way. I don't even have any pictures of us that day, because at the time, it didnt really matter to me. We went out to eat with our witnesses, and spent the rest of the night watching movies in bed.
My parents did throw us a reception this past Labor Day. It was very low key and consisted of grilled foods, and side salads rather than fancy finger foods. I wore a simple knee length white dress with my cowboy boots. We had fireworks at the end of the night, and my dad's crazy relatives provided the "entertainment." Here are a few pictures from our reception...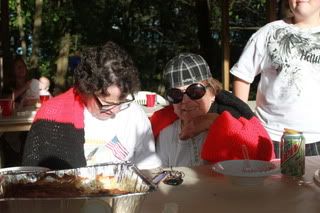 My Nanny & Auntie Joan being cold
So happy to be having his picture taken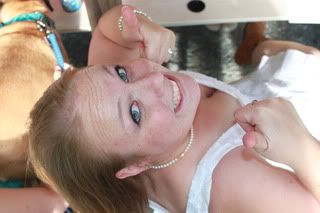 Cheese!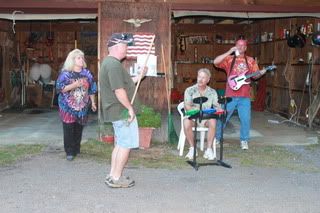 The band-My dads side (he's playing the drums)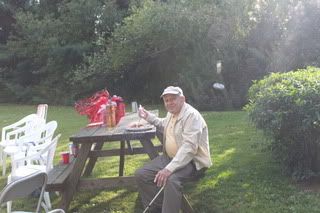 My grams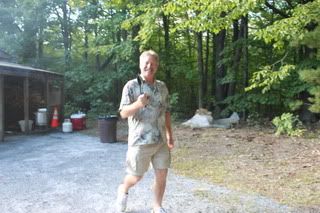 My daddy-o... the grill master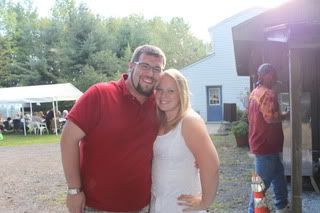 My cousin-in-law Tyler & me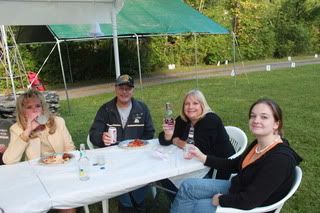 Partiers
This is what happens when you let the hubster pick the cake topper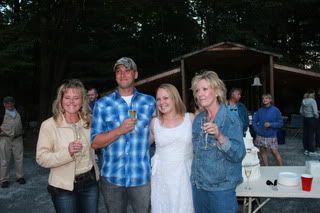 With some of my aunts-This was their first time meeting them & all they could talk about is how cute my hubster is. lol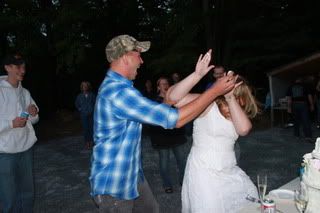 Cake smashing
Sad about the icing in my nose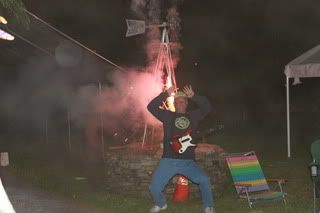 My favorite picture of the night-My dad's cousin-in-law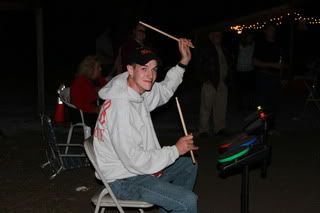 My sister's fiance on the drums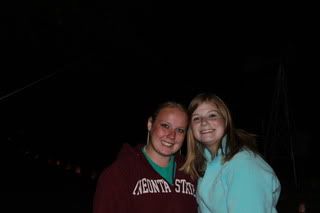 No more dress-Me & my little sister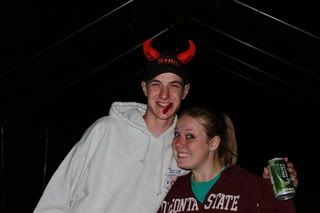 Future Bro-In-Law
They're so nice to me!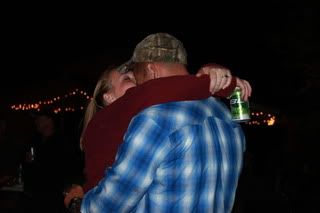 I love him unconditionally
And the lovely lady who inspired this post :)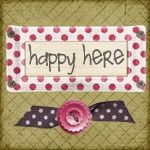 She doesnt have many followers yet, so head on over and join her to read about her June wedding to her handsome soldier!