A few days ago I posted about a "practice" run at painting Olivia the Pig
HERE
. I was asked to paint a different picture of Olivia on a canvas as a present for a girls 1st birthday since she loves Olivia. I charged her $15 for the 11 x 14 painting. I would love some feedback on what you think of my interpretation of the picture she gave me, and whether y'all think this is a fair price or not...
Here is the picture she sent me as an idea of what she wanted (plus she wanted a background added):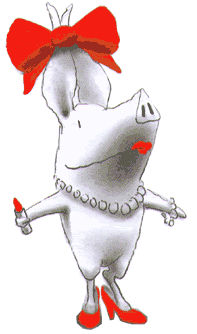 Here is the final product:
I toned down the shading, and added a quote and background...
Thoughts?