I love ALMOST everything about living in the South... except Sweet Tea.
I love love love iced tea with lemon, but I am not a huge fan of sweets to begin with, so the thought of all of that sugar grosses me out. I cannot for the life of me drink more than a sip of it. However, the hubs is OBSESSED with the stuff. That's all he ever wants to drink. Every time I watch him making it with two CUPS of sugar per pitcher, I always think of this guy from Men In Black during the part where he keeps asking for more SUGAR. Lol.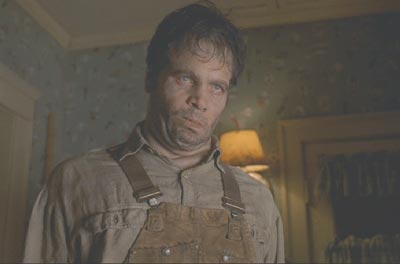 Hopefully the hubs never turns out looking like this guy!!