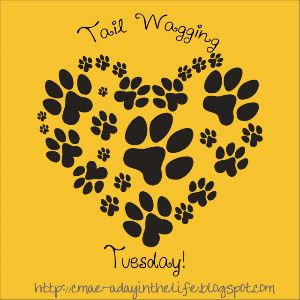 This week it's "The Look"... how fun! I'm loving this post topic!
Miley-The touch my doritos and you will lose that hand look
Dixie-The guilty look
Miley-The stop taking pictures of me now mommy look
Dixie-The too tired to move look
Ty-The lets get out of here look... he also loves to ride in the bed of the truck too. lol
Dixie-The serious look
Miley-Ha ha... The don't bother to yell at me, I'm going to continue to dig holes in the backyard, because I do what I want look.
Rebel-The please drop me some scraps while you're cooking look
Rebel-So sleepy look
Rebel, Ty and Miley-Another guilty look (from the other 3) who were being naughty on the couch
Ty-The what do you want look
Miley-The you're the low man on the totem pole look. lol. She may be the littlest, but she's the boss of the crew ;)