Join me in linking up with Jake & Holly for some finish-the-sentence fun. Its always a blast to see how so many people can respond so differently to the same prompts.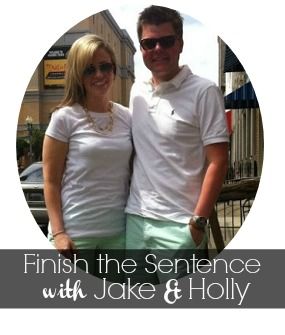 Whatever happened to... Jonathan Taylor Thomas?! He was my first ever celeb. crush. I may or may not have hidden posters of him under my horse posters when I was in 5th grade... One of my friends from college posted something snarky about him in a facebook status. (BRB while I go do some internet searching...) People posted THIS back in March. Looks like he's going to make a cameo in Oct on Tim Allen's show. He aged quite nicely if I do say so myself.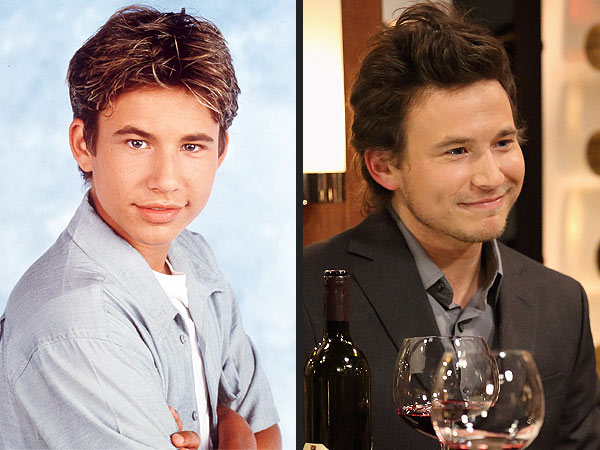 So what if I.... let my kiddo eat watermelon for dinner. She's eating, right? And watermelon is kind of healthy?
E! needs a reality show about... "slope wives." A slope wife is one whose husband works for the oil fields up here in Alaska two weeks on/two weeks off. I've heard they get pretty rowdy during the time their husbands are away. Check out any bar in the Mat-Su Valley for a trashy whore-fest. Who doesn't like a little extra drama in their lives, especially when it's not their own?!?! Ha! I guess its something to look forward to. After hearing about the 100K+ starting pay, the hubs is dead set on getting out of the Army & being a "sloper"
My go-to fast food meal is... subway. I'm not a huge burger person. I try to pretend its healthy, but not with all the chipotle southwest dressing I make them add! Yumm!!
You might not know that I... am a total CHEAPO! I really, really hate to spend money. I want to keep all the monies for myself!! Must be why I like DIY projects so much.
The hottest quarterback in the NFL is... you got me? I'm a baseball fan. You want me to tell you who has the sexiest butt in a pair of baseball pants? bc its Brett Gardner. Ha!
If I could... eat anything, and never gain an ounce, life would be AMAZING. Mmmm food.
My personality is awesome because... I sit at the "outcast table." lol. Something my friends and I coined during teacher meetings. You will usually find us in the back corner groaning about being subjected to yet another math program that the district is trying to implement. Usually just a few of us on the first day, and a full house by the last because everyone loves our snarky comments. I'm a hoot when I can get away with it, but I can pull off sweet and innocent when needed. I get along with pretty much anyone. Except my MIL.
Twerking is... not for white girls... so just stop.
I think it's super gross when... people are loud eaters. Another reason why I hate my MIL. I dont know how she manages to slurp everything she eats. The sounds, ohhh the gross sounds. Disgusting!
Someone needs to tell Miley Cyrus... to stop shitting on my floor! Ha! It's been raining here non-stop, and my dachshund hates going outside when its wet. I've caught her twice now sneaking upstairs to poo. I know you're wondering why in the world I named my dog Miley Cyrus... well if you refer to my post yesterday about my pledge sisters, Chrissy & Tara... Tara & I decided to rescue puppies from this skeezy little petshop in NC. Since they were brother & sister, so Chrissy insisted that we name them matching names. After a fierce battle, Miley & Jackson ended up winning. Thank God, because the runner-up names were Batman & Robin O.o
Batman & Robin ;)